iPhone 6 is right around the corner and the rumors are heating up! The latest rumors (from Macrumors) indicates that Apple is placing an order with its suppliers for 68 million iPhone 6 units ahead of its launch this fall. Yes, 68 million. For reference, that's apparently twice as large as the orders for the iPhone 5 launch a couple of years ago.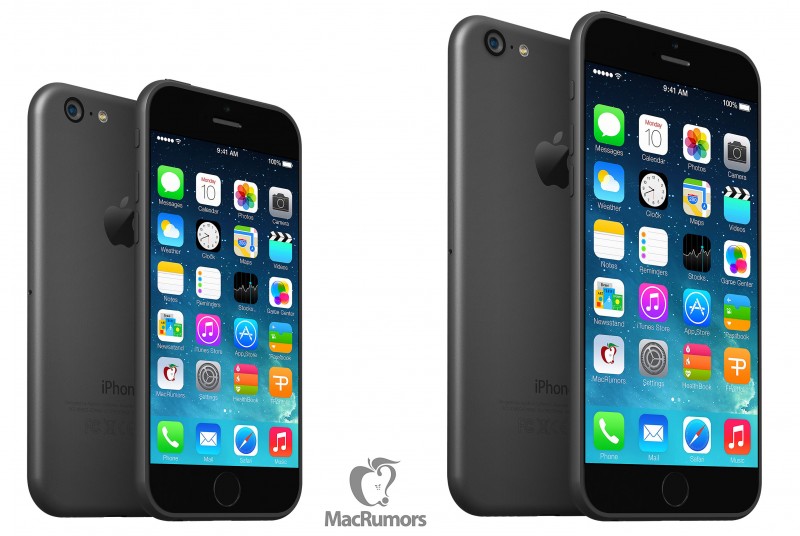 There's only one way to describe this: CRAZY! And it certainly means we've been working hard to make sure we're ready for this big launch. Get ready for some awesome products. Like, for example, the
Caudabe Veil
that you all know and love so much! Stay posted! 
We've received so much positive feedback on the Caudabe Veil for the iPhone 5s that we HAD to make something just as great for the iPhone 5c as well. To kickoff our launch of the Caudabe Veil for the iPhone 5c, we're running a Facebook campaign to giveaway FREE cases to 5 lucky winners! Click on the link below to our Facebook page for more details:
Caudabe Veil Facebook giveaway

GOOD LUCK!
All hail the ubiquitous iPad! It looks like American Airlines has nowdeployed iPads to all of its pilots. This implementation replaces all of those bulky paper flight manuals previously on board. Aside from saving millions of dollars in fuel, it's also probably much easier to use!
And hey, American Airlines? Could we suggest protecting those iPads with one of our bestsellingCaudabe Shells? Or perhaps one of our bestsellingCaudabe Mini Shells? Just saying ...
With Apple's Worldwide Developer's Conference coming up next June, we're all anxious to see what, if any, fancy new hardware Apple's going to release.
The rumor circuit is now full of buzz about production beginning for displays to be used in upcoming iPhone 5S. According to the Japanese publication, Nikkan Kogyo Shimbun (via Macrumors), Sharp will begin production in June. Meanwhile, both Japan Display and Korea's LG Displays have begun production of iPhone 5S displays. Assuming that mass production typically takes 3-4 months prior to launch, we're looking at a September or October launch of the iPhone 5S.
Of course, here at Caudabe we're always in tune with the latest and greatest Apple developments, including whispers of a new budget iPhone that may also be right around the corner. Stay posted to this blog for more!
We are always thrilled to release new products, but we're particularly excited about the Caudabe Veil. Manufactured using advanced injection molding techniques, the Veil is the thinnest case we've ever made. An incredible 0.35mm thin. You've got to see it to believe. I personally like the frost version on my white iPhone 5 the best - the case almost disappears. Just awesome.
The Veil comes in the aforemtioned frost and wisp (black). Get yours today in our shop!