It's been a busy few months for us over here at Caudabe. Tons of new press coverage, mostly about how awesome the ultra thin Caudabe Veil is for your iPhone 6. Take a look:
Wall Street Journal - Don't Go Naked: These Cases Make Your iPhone 6 Better. "If you want a case, but don't want anyone to know you have one ... Caudabe's $15 transparent Veil ... reduces slipping and scratching, and surrounds the iPhone's protruding camera lens.
BGR.com - This impossibly thin iPhone case is just $15 on Amazon. "Called simply "The Veil," this sleek iPhone 6 hard case by Caudabe is impossibly thin. It covers the back of the phone and the sides, and it also includes a slight ridge around the protruding camera lens for added protection."
Wirecutter. "Caudabe's The Veil ... is our favorite for those who are mainly looking to prevent scratches. It's just 0.35 millimeters thick, and it's one of the few cases of this type to have a front lip—albeit a small one—for protecting the screen when you set your phone face-down."
Techmusings - Review: Caudabe Veil XT for iPhone 6.  "The Caudabe Veil is the thinnest case available for the iPhone 6 ... My experience with the Caudabe Veil on the previous iPhone 5/S was very positive and it quickly became one of my favorite cases for any iPhone form factor. The Veil XT is no exception.  The XT improves on the original Veil by offering full-side protection as well as a raised .7mm ridge around the camera hole to provide lay-on-table protection for the iPhone 6's protruding camera."
EMKWAN - Thinnest iPhone case - The Veil by Caudabe. "It's best described as something that's in between a skin and a case. It's unbelievably thin. It adds absolutely nothing in terms of thickness to your phone ... once you have it on your device, you can see that it's very, very elegant."     
Gaul Reviews - Caudabe Veil XT iPhone 6 0.35mm case: "It looks phenomenal. If you want to maintain the original thinness and feel of the iPhone that adds just a little grip, this is the way to go."
Stay tuned for more! 
Now that Apple has sold, oh, over 4 million iPhones on the FIRST DAY of pre-orders for the iPhone 6 and 6 Plus, we wanted to take the time to let you know that we've got some great announcements of our own coming, too. Stay posted to this blog, our Facebook page and our newsletter for updates! You'll like what's coming. Guaranteed! 
iPhone 6 is right around the corner and the rumors are heating up! The latest rumors (from Macrumors) indicates that Apple is placing an order with its suppliers for 68 million iPhone 6 units ahead of its launch this fall. Yes, 68 million. For reference, that's apparently twice as large as the orders for the iPhone 5 launch a couple of years ago.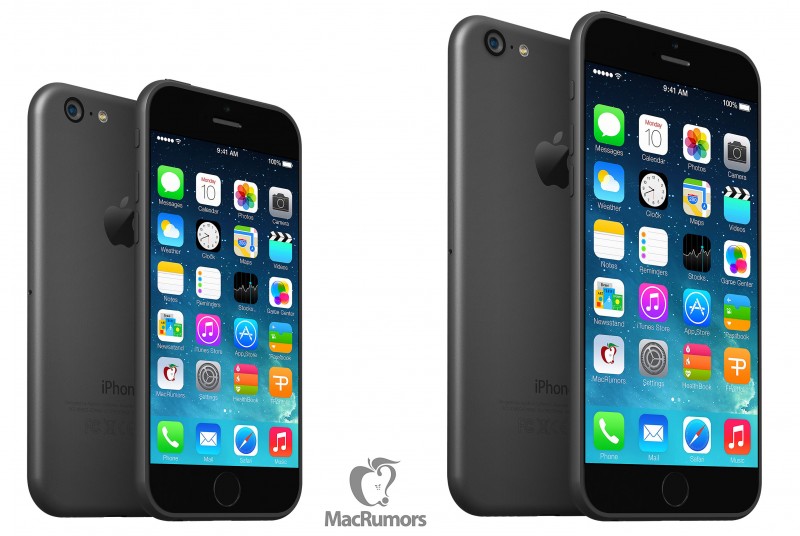 There's only one way to describe this: CRAZY! And it certainly means we've been working hard to make sure we're ready for this big launch. Get ready for some awesome products. Like, for example, the
Caudabe Veil
that you all know and love so much! Stay posted! 
We've received so much positive feedback on the Caudabe Veil for the iPhone 5s that we HAD to make something just as great for the iPhone 5c as well. To kickoff our launch of the Caudabe Veil for the iPhone 5c, we're running a Facebook campaign to giveaway FREE cases to 5 lucky winners! Click on the link below to our Facebook page for more details:
Caudabe Veil Facebook giveaway

GOOD LUCK!
All hail the ubiquitous iPad! It looks like American Airlines has nowdeployed iPads to all of its pilots. This implementation replaces all of those bulky paper flight manuals previously on board. Aside from saving millions of dollars in fuel, it's also probably much easier to use!
And hey, American Airlines? Could we suggest protecting those iPads with one of our bestsellingCaudabe Shells? Or perhaps one of our bestsellingCaudabe Mini Shells? Just saying ...